Medical use of cannabis-derived drugs – light at the end of the tunnel?
Date: 07.06.2019
''However, some movement can be seen towards an opening for the sake of patients who are not successfully treated with conventional medicines. ''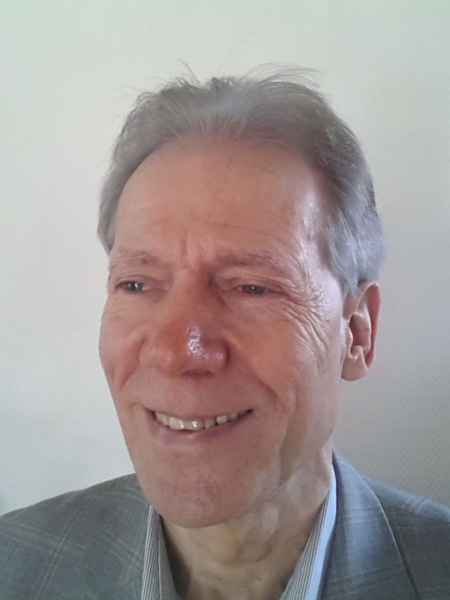 The cannabis plant and cannabis derived drugs have been medicinally used for thousands of years in different parts of the world such as Egypt, China and India. In Europe, attention to the medicinal usefulness of cannabis increased in the first half of the 19th century. Thus, cannabis derived drugs were used in most European countries up to the middle of the 20th century, when they were displaced by modern pharmaceuticals and as a consequence of increasing legal restrictions. However, evidence accumulated in more recent years indicates that the use of cannabis derived drugs might be favourable for many patients in cases in which usually applied medicinal products fail to be successful.
Meanwhile, a number of cannabis-derived, chemically defined drugs have been developed, of which some have been legally authorized in a few countries for medicinal use in patients suffering, e. g., from spasticity due to multiple sclerosis, chemotherapy-induced nausea and vomiting, cancer-related pain, and anorexia associated with AIDS-related weight loss. In other countries, these drugs may be prescribed on a named-patient basis for compassionate use. In Denmark, an ambitious 5-year compassionate use programme on the usefulness of medicinal cannabis was initiated in 2018. In most European countries, there is a somewhat ambiguous situation insofar as in specific cases named-patient or compassionate use is permitted, whereas the hurdles for a legal authorization of cannabis-derived medicinal products are high. This may be due to historical and even religious backgrounds as well as to the current political leadership in the respective country.
However, some movement can be seen towards an opening for the sake of patients who are not successfully treated with conventional medicines. On 13 February 2019, the European Parliament adopted a resolution on the use of cannabis for medical purposes, calling for cooperation between the European Commission and the Member States in terms of, e. g., research, legislation, public information, medical training, and sufficient provision of cannabis-based medicines that cater for actual need.
In a letter of 24 January 2019 to the Secretary-General of the United Nations, the WHO Director-General informed that the WHO Expert Committee on Drug Dependence had recommended some interesting reclassifications, namely to:
add specific pharmaceutical preparations such as Marinol and Sativex to Schedule III of the Single Convention on Narcotic Drugs. This modification, once accepted, will clarify that such medicines are neither likely to be abused nor to be distributed for non-medical purposes;
delete tetrahydrocannabinol (THC) from Schedule I, and dronabinol from Schedule II of the Single Convention on Psychotropic Substances, and to add both substances to Schedule I of the Single Convention on Narcotic Drugs;
amend the Single Convention on Narcotic Drugs by deleting cannabis and cannabis resin from Schedule IV (which prevents distribution of the items included); by deleting "extracts and tinctures of cannabis" from Schedule I (as they are just part of the "preparations" that are already included there); and by adding a footnote to Schedule I, stating that preparations containing predominantly cannabidiol and not more than 0.2 % of delta-9-THC are not under international control.
However, on 19 March 2019 the U. N. Commission on Narcotic Drugs postponed a vote on whether to adopt these recommended changes to the scheduling of cannabis. It was proposed to push the decision to March 2020. Thus, patients concerned may have to wait for another year or even longer for a satisfactory regulation. However - experience has shown that if reasonable things once start moving, a reasonable outcome may be expected, too.