The whole picture of hemp
Date: 05.07.2019
''The choice of hemp variety and harvesting period will then depend on the aimed application.''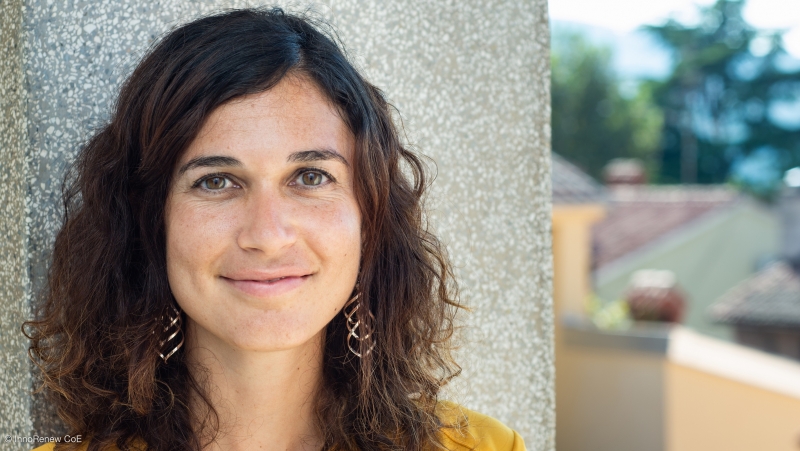 Cannabidiol (CBD) oil is the highest value product that can be extracted from hemp. Its use for medicinal applications is promising, as was highlighted by
David Neubauer in January
and
Tamara Lah Turnšek in February
in the ICANNA blog. CBD oil is extracted mainly from the hemp flowers, which represent a very small part of the whole plant. If CBD oil is the main product harvested from hemp, the rest of the plant is likely to end up as low-value products or waste.
To counter this, value-added products should be produced from the many potentially valuable resources (in varying quantities) from the remaining parts of the hemp plant. The stem, for example, contains a woody part called "shives" surrounded by fibres that can be used in textiles, composite materials, and other applications. The hemp plant consists of shives (44% of the plant weight), fibres (24%), seeds (11%), and other components, such as flowers, leaves, and dust (21%). This variety of materials means the potential applications of hemp are much broader than the medical field since every part of the hemp plant can be useful. The choice of hemp variety and harvesting period will then depend on the aimed application.
I started working with hemp in 2011 with a focus on the fibres, which are at the same time stiff and light and show specific mechanical properties equivalent to glass fibres. These natural fibres can reinforce plastics and create composite materials. Composite materials combine light weight and high resistance, two crucial properties for the transportation industries that seek ways to reduce the weight of vehicles while maintaining safety and performance.
My fellow researchers at the
InnoRenew CoE
promote the use of wood and other natural resources in the built environment through their research and cooperation with companies. We are looking to develop the use of natural fibres not only in buildings, but also in other high-value composite applications (e.g., automotive and transportation sectors). Using natural fibres (e.g., hemp) implies challenges regarding the production processes (fibres extraction, cutting devices, fibres drying, impregnation by a resin, processing temperature, etc.), which need to be adapted to fit the specificities of natural fibres. In particular, natural fibres are hydrophilic. The water uptake in elevated moisture environments can lead to creation of porosities and limited adhesion with the matrix in composite materials. Through fibre modification and process improvement, we are looking to address these issues.
To develop hemp products, we work in closely with the
NaturaGood
company, which provides us samples for our research. The NaturaGood company produces CBD oil, hemp oil, and proteins and is actively looking for valorisation of its fibres and shives by-products. Towards this goal, we currently work on various projects to develop innovative products.
Hemp is already commonly used in construction. Hemp fibres mats and hemp shives incorporated in concrete (so called "
hempcrete
") are good thermal insulation materials.
At the InnoRenew CoE, in collaboration with professor Franc Pohleven, who is an expert in fungal science, we are exploring the properties of ultra-light
mycelium
-based materials. Hemp is used as a substrate for the growth of a thread-like structure of fungi called mycelium. The mycelium acts as a three-dimensional matrix that binds the natural substrate into a
lightweight composite material.
Our explorative results are encouraging for the development of fully bio-based materials with low density that are able to be processed with very little energy into complex shapes. Some potential applications are thermal insulation in the building industry, packaging, substitute for single use plastic materials, or core materials for sandwich panels.
One of the main challenges for the valorisation of fibres and shives from hemp cultivation in Slovenia is the lack of infrastructure dedicated to the extraction and separation of these raw materials. Indeed, the primary goal of Slovenian farmers is to harvest the flowers and leaves to produce CBD oil. After this step, the stems are generally put into bales for low valorisation (feeding livestock). The hemp varieties cultivated for fibre production grow higher and require different equipment for harvest of the stems plus a decortication line to extract the fibres. Hemp farmers are inexperienced regarding these specific varieties, which sometimes leads to lost harvests and eventually ending production of varieties cultivated for fibre. More actions are needed to better organize the hemp cultivation network in Slovenia (i.e., to plan and share common equipment to reduce costs) to allow the production of clean fibres and shives and finally take advantage of the entire amazing hemp plant.